Malcolm Nimick is Chartered Financial Analyst® with over 20 years experience in the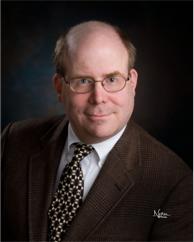 capital markets. His specialty is the investment and financing issues of nonprofit organizations. He is the Managing Director and Owner of Ascension Capital
Enterprises, an organization that helps nonprofits have more money for mission through better capital market decisions.
Malcolm has worked for the Aging Research Institute (ARI), a senior living focused consulting and think tank group, where he consulted in strategic and operational planning and spoke on nonprofit capital market issues.
He was the Chief Investment Officer of Lancaster Pollard where he managed the Registered Investment Advisor unit and wrote research for the investment banking unit. His entire customer base was nonprofit organizations including faith-based, senior living, hospital, and higher education organizations.
Malcolm has had a long career managing investment policy and investment portfolios. He has served on investment policy committees since 1987 and has managed portfolios as large as $14 billion in fixed income and has been a top performing equity manager.
Malcolm has a Masters of Science in Industrial Administration with a concentration in Finance from Carnegie Mellon University and a Bachelors degree in Economics with minors in Physics and Geology from Bucknell University. He is a member of the CFA Institute, the Association of Business Administrators of Christian Colleges, and the Healthcare Financial Management Association. He is registered with the Commonwealth of Pennsylvania as a fund development consultant.
Malcolm is married with three children and lives in the Pittsburgh area. He is Treasurer of the Sewickley Cemetery and is a member of the Presbyterian Church serving on the stewardship and Capital Campaign Committees and has volunteered in a number of education and museum organizations.